A Beaver and the Docks
23/05/10 14:23
These are a few of the trees that he chewed up.
This next one shows the waterway he created to get to his dam. This changed the water flow, leading to massive silt deposits in our dock area. We have spent all spring trying to dredge and clean up/re-build half of our docks.
These next pictures show the docks he was trying to incorporate into his home.
You can see the beaver's dam behind the dock.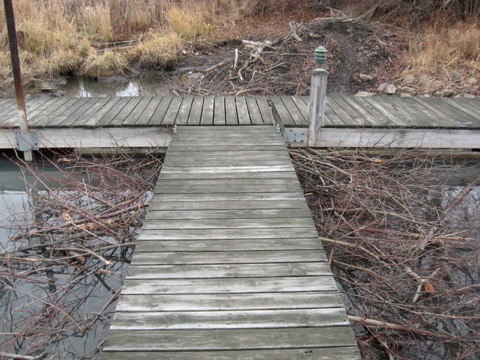 This is his mud slide.